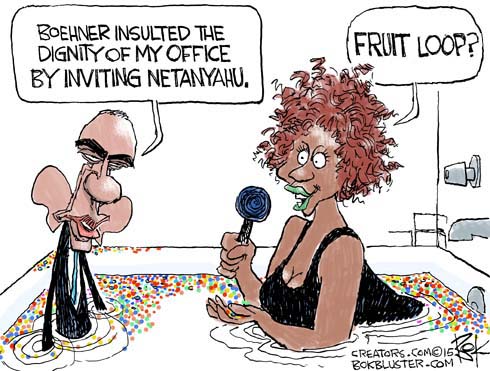 CHULA VISTA, California — For many of us who happen to be Tom Brady football fans, we read the story about Brady's alleged deflated football. For those of you unfamiliar with what practical difference this all makes, bear in mind that an under-inflated ball, the legend goes, is easier to throw and catch. Apparently, deflated balls were used to defeat the hapless  Indianapolis Colts last week.
To use an analogy from another sport, a deflated football is practically like using a corked baseball bat, which makes it easier to hit home runs out of the park. Historically, most of Babe Ruth's bats were subsequently discovered to be corked, but baseball fans  love home runs, much like football fans love lots of touchdowns.
Sports pundits have been calling the New England Patriots' victory over the Colts "Deflategate," but for my money an even greater scandal is the deflation of American foreign policy. The world sees the United States as weak and disinterested in standing up against the Jihadists. The late King Abdullah of Saudi Arabia proved to be a good, strong, and silent supporter of Israel, as well as a powerful critic of Obama pro-Jihadist sympathies.
Although Israel and Saudi Arabia have never had formal diplomatic ties, in recent years Israel and Saudi covertly cooperated on plans to attack Iran's nuclear facilities. Over the last couple of years, Israeli and Saudi interests have also aligned on combating the growing threat of Sunni Muslim terrorist groups such as the Islamic State and the Muslim Brotherhood. He bravely condemned the recent war initiated by Gaza against Israel.[1]
Abdullah also felt outraged by the United States role in enabling the Muslim Brotherhood to seize power in Egypt by removing one of America and Israel's staunchest political allies—Hosni Mubarak. The Saudi capital of Riyadh felt very nervous and extremely wary of the ongoing negotiations between Washington and Iran over the latter's nuclear weapons program. When the President drew a red-line concerning Syria's use of chemical weapons against its citizens, Obama's last-second decision not to bomb Damascus in the wake of Bashar al-Assad's chemical weapons attack on August 2013 was seen by Riyadh as dithering and weakness — and a sin of omission that has prolonged and exacerbated the Syrian war.
Let us not forget, that Obama made Mohammed Elibary, said to have strong ties with the Muslim Brotherhood, a member of the United States' Department of  Homeland Security's advisory council, until his comment about the inevitability of a caliphate forced him to resign that council.[2]
Of course, American Jews by and large either ignored this appointment, or could care less because of their loyalties to Obama and the Democratic leftists who walk in goose-step with his pro-Jihadi policies. Then again, the continuous snubbing of Israel's Bibi Netanyahu and the President's determination to buy loyalty from Iran, as well as elevating the Shiite rogue regime as a partner in the war against ISIS also made King Abdullah feel anger, as they did Israel.
And now in Yemen, which has fallen to the pro-Iranian rebels, Saudi Arabia is finding the web of Iran slowly encloses their country. No, Mr. President, your Yemenite success story was no success. Not by a long shot.
Unnamed administration sources threatening "serious consequences" if Bibi Netanyahu meets with Congress in March sends an uncomfortable signal to the entire free world—namely, the United States is feeling little loyalty to one of its most important allies of the Middle East—the State of Israel. Other allies of the United States have good reason to feel nervous about the deflating effects of Obama's foreign policy.
I hope that Netanyahu defies the President—because the Iranian menace is laughing, while our President continues to behave as the "Appeaser in Chief." Thomas Friedman is certainly not regarded as a conservative columnist of the New York Times, but even he had some sharp words about the President's feckless foreign policy when it comes to recognizing the global war of Jihadist Islam:
"The administration has lapsed into unselfconscious ridiculousness. Asked why the administration won't say [after the Paris attacks] we are at war with radical Islam, Earnest on Tuesday explained the administration's first concern 'is accuracy. We want to describe exactly what happened. These are individuals who carried out an act of terrorism, and they later tried to justify that act of terrorism by invoking the religion of Islam and their own deviant view of it.'This makes it sound as if the Charlie Hebdo terrorists set out to commit a random act of violent extremism and only subsequently, when they realized that they needed some justification, did they reach for Islam.[3]
Aside from the President's absence from the Parisian march against Jihadist Islam, the President completely ignored President Abdel Fattah al Sisi courageous remarks, when he spoke on January 1st to a large college of Muslim clerics. He dared them to "promote a reading of Islamic texts in a "truly enlightened" manner to reconsider the concepts "that have been made sacred over hundreds of years." By such thinking, the Islamic world is "making enemies of the whole world. So 1.6 billion people (in the Muslim world) will kill the entire world of 7 billion? That's impossible … We need a religious revolution."
Sisi has also called for religious toleration – on New Year's Eve, he became the first Egyptian president to attend a Coptic Christmas Eve mass. It was a popular move among Christians, to whom Sisi's authoritarianism represents a bulwark against the return of the Muslim Brotherhood.
This is a man our President ought to be supporting, but according to Obama, there is no Jihadist threat  to the civilized world. Any talk about a "Global Jihadist" threat is treated as a symptom of "Islamophobia."
It is not the place of our President to act as an apologist for Muslim Jihadi movements.
Instead of inviting rock stars and other Hollywood or sports celebrities, maybe the President ought to invite moderate and secular Muslims like Ayaan Hirsi Ali.M. Zuhdi Jasser, American Islamic Forum for Democracy, Ibn Warraq, and other secular Muslims who oppose the marriage of State and religion, as advocated by Sharia law. These Muslims affirm the power of conscience and believe in the equality of all human beings. They also advocate eliminating such backward practices, such as female circumcision, honor killing, forced veiling, and forced marriage, that further the oppression of women; protect sexual and gender minorities from persecution and violence. Most importantly, they affirm Islam as a personal faith—not as a political doctrine.
---
[3] http://www.nytimes.com/2015/01/21/opinion/thomas-friedman-say-it-like-it-is.html?rref=collection%2Fcolumn%2Fthomas-l-friedman&_r=0