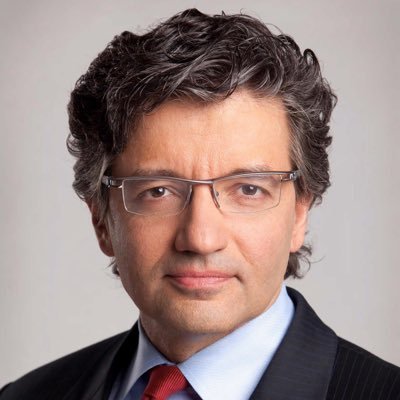 Reformations are good for the soul. They keep the religious leaders and faiths in check. In the Protestant Reformation of the 16th century, people began to read the Bible critically for the first time without having the local priest spoon-feed it to  them while they sat on their Church pews. Of course, the spread of literacy made a huge difference—thanks to the Gutenberg's printing press. It impacts these technological innovations can probably be compared to the impact that computers and digitalization of literature are having on our society today. The Reformation underwent numerous schisms. Lutherans, Calvinists sprouted up everywhere, and the Baptists were not far behind. Pietist movements, Reformers created enormous conflict—even wars between the Catholics and the Protestants, as recorded in Foxe's Book of Martyrs, written by John Foxe in 1563; he narrated the tortures Catholics and Protestants did to one another in lurid detail.
Yet, Europe managed to survive its birth pangs of a new and more tolerant Christianity. The Catholic Church no longer dominated people's lives. People wanted not just the freedom of religion, but also yearned for the freedom from religion.
While Orthodox Jews lament the birth of the Reform Movement in Judaism, the Jewish Reformation led to many significant changes that even the Orthodox movement benefits from having. For example, the Bat Mitzvah is one example of a change (introduced by R. Mordechai Kaplan of the Reconstructionist Movement) that is widely observed even in some of the most Orthodox Jewish communities—all over the nation. Often, young women will read to a mixed audience from the Megillah on Purim, or from Megillat Ruth on Shavuoth. These are dynamic changes we have witnessed in our time. The emergence of woman scholars in Halacha threatens to expand the discussions concerning traditional Jewish texts such as the Talmud. A woman's voice is not only heard at the traditional Orthodox Shabbat tables or at the young women's yeshivot, women are adding their voice to the formation of modern Halacha.
So what about Islam? Is Islam ready for a Reformation within its own ranks? As outsiders, do we have the right to encourage and even demand that Muslims consider this option and take the steps to implement it?
President Sisi of Egypt is a remarkable man in the Arab world.  He says it best last December when he urged reform of Islamic discourse and called on Islamic scholars to send Christmas greetings to Christians. In the televised speech to Islamic scholars, President Sisi stated, "We talk a lot about the importance of religious discourse… In our schools, institutes and universities, do we teach and practice respect for the others?" He continued, "We neither teach or practice it."
Egyptian Streets quoted President Sisi during the speech, stating, "God did not create the world for the 'ummah' [Arabic for 'nation' or 'community'] to be alone. [He didn't create it] for one community, but for communities. [He didn't create it] for one religion, but for religions." President Sisi continued, "Can I impose upon someone pressure, physically or morally, to change their religion? Would God accept this?… What are we afraid of? Are we custodians of people's minds or choices? No, we are not. In religion specifically, no. Each of us will be judged independently… and [people] will have to answer [for their choices and what they choose to believe]." [2]
To admit that Islam needs a Reformation might sound like heresy, but without it, not only will Islam as a religion completely implode, it may implode the rest of the civilized world along with it.
While there have been relatively peaceful relations between Islam and the West, there have been atavistic forces within Islam that wish to relive the good old days of the 7th century.
In Europe, we are witnessing retrogressive religion at its worse attempting to bring back the burqa, rape squads, sexual slavery advertised on the Internet and Twitter of thirteen year-old girls. The violence of atavistic Muslim young men who enslave and gang rape young girls continues to be ignored by the press. If you turn on your television, chances are you will not see progressive women march down the streets of Berlin or Paris, Stockholm or London protesting in mass against the seventh-century male mentality that defines considerable part of today's Muslim world, who wish to make Sharia the law of the West.
Many Muslim countries are very concerned about the radical Islamicists that promote Sharia and ISIS, and a host of other arcane early 7th century Muslim practices—such as child weddings, female circumcision, stoning married women who cannot produce four witnesses that she was raped.
The apathy  or moral indifference of these crimes against humanity stem from their craven fear of being labeled "Islamophobic."
There is nothing "racist" in criticizing the origins of religious intolerance in Islam, for Islam—like Judaism and Christianity—are predicated upon a belief system and is not based upon color.
The bully pulpit of the Presidency is remarkably silent whenever it comes to criticizing Islamic abuse of women and religious minorities faced with genocide. Yet, the progressive voices who could make a difference are deliberately silenced.
Sister Diana Morneka is probably a name you have never heard of before. She is a Catholic nun from Iraq who wanted to come to the United States to speak about the persecution of women and religious minorities of her country. One would think that the United States of all countries would allow this courageous champion of human rights to come and speak to our Congress, yet, inexplicably, our State Department will not give her a visa.
"Sister Diana represents tens of thousands of Iraqi Christians, forced to convert or die or flee their homes. She'll tell us the truth about what's happening," U.S. Rep. Doug Collins (R-Ga.) told the Catholic News Agency (CNA) May 7.  "Like thousands of other Christians in the region, Sister Diana is a victim of ISIS," Collins said in a May 5 letter to Secretary of State John Kerry. "She has devoted her life to helping other victims and advocating for them."
Ayaan Hirsi Ali has won numerous human rights awards for speaking up for women's rights in Muslim countries. In 2004, she collaborated with the artist  Theo van Gogh (before some radical Muslims killed him) who produced a film called, Islam, which documents the oppression of women living under Islam. She is one of many moderates calling for a Reformation in Islam. Ali has also won numerous awards in various European countries. Yet, she has yet to be invited by the Congress or by the President.
If we want Islam to embrace a 21st religious sensibility, then it behooves us to add our voices demanding that such a change take place. Denying the voices of progressives who have lived or grown up in Muslim countries only serves to keep Islam locked up in the shackles of the 7th century.
Isn't it about time that our President start inviting progressive voices like Zahudi Yasser, President Sisi, Ayann Hirsi Ali, or Sister Diana to the White House to help present an image of Islam that is introspective and self-critical? These are the kind of voices our country needs to hear, instead of gangster rappers, or people like GloZell, who eats cereal out of a bathtub.
As moral people concerned about the human condition, we need even at the risk of being called "politically incorrect," to address the issue of modern day Islamo-fascists threatening Christians, Yazidi, and Jewish lives in the Middle East today. Just the other day, an Iranian general boasted how Iran has over 100,000 missiles aimed at Israel.
Why in the world would we ignore their threats to complete the job started by Hitler?
Yes, we need an Islamic Reformation—and we need it now!
*
Rabbi Samuel is spiritual leader of Temple Beth Shalom in Chula Vista.  He may be contacted via michael.samuel@sdjewishworld.com. Comments intended for publication in the space below MUST be accompanied by the letter writer's first and last name and by his/ her city and state of residence (city and country for those outside the United States.)